A restaurant inspired by Japanese Pop culture, cooking seasonal Japanese fare with support from local farms and fisheries.
Take a seat in the plush white leather booths or sit down at the pink sushi bar and watch the chef's slice and form expertly crafted morsels of fish. Donning eclectic styles from the streets of Harajuku, Japan, our staff can guide your dining experience with recommendations of some of the freshest, highest quality seafood selections available. Chef-Owner Chau is excited to showcase his modern style of sushi and kitchen items by selecting the best products and ingredients available from local farms, fisheries, and the bustling Toyosu fish market in Tokyo, Japan. Take full advantage of the menus seasonality and the chef's creativity by ordering the Omakase, a multicourse meal prepared personally by Chef Chau.
We invite you to sit back, relax and let our staff assist you in selecting a wide range of sake, beers, wines, or craft cocktails that would pair beautifully with your evening. Our drink collections are thoughtfully chosen and created by our bartenders to complement the kitchens bounty of the ocean and the land. Have a seat at the bar and watch our bar manager Dylan make some classic cocktails with a delicious fresh twist and new creations that utilize some of the finest spirits available in the market today.  Enjoy your evening with less to think about and more to experience.


Chau Trinh
Executive Chef / Owner
Sean Griffin
General Manager
Daniela Vanegas
Assistant General Manager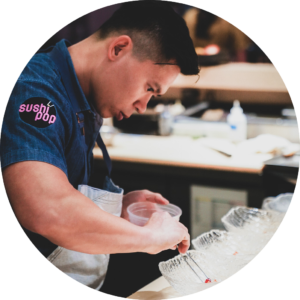 Having worked in restaurants since 7 years old, Chau has a lifetime of experiences to pull from. He has been featured on Emeril's Florida, he has honed his knife skills from master knife craftsman at Tsukiji fish market in Tokyo and has won numerous awards and accolades while holding the position of executive chef and co-owner of Shari Sushi Lounge. As the executive chef, Chau is Sushi Pop. With talents honed over the years as the Executive Chef, he has a demanding standard to make every item that comes out of the kitchen not only pleasing to the eye but also to the palate.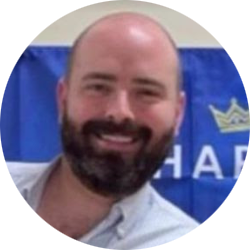 Sean comes from a long hospitality background. A graduate of the Culinary Institute of America, Sean has spent time at restaurants in Chicago and Washington, DC, including time at two Michelin-star establishments. Upon returning home, Sean spent a year as General Manager of Sushi Pop Winter Park before joining us here in Oviedo. A native of Central Florida, Sean lives in Oviedo with his wife, Allison, and two young children, Milo & Piper.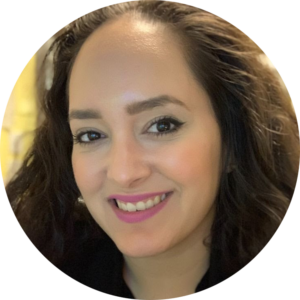 Daniela has worked for Sushi Pop since 2015. Daniela is proud to deliver the best experience to Sushi Pop guests by always going out of her way to recommend new experiences and menu items, leaving you completely free to sit back and enjoy our excellent food and atmosphere. When Daniela is not at Sushi Pop she enjoys vacationing and trying new local restaurants.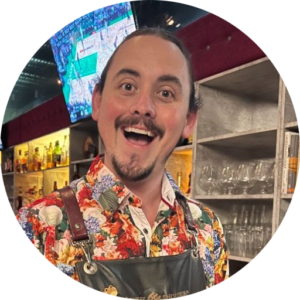 Dylan is a part of the founding team of Sushi Pop. He started as a busser and worked his way up to bar manager. Working behind the bar gives Dylan a chance to express his creativity through mixology. When he is not bartending he enjoys kayaking and exploring Florida parks. His favorite cocktail to make is the Demarco.